The Grove $86.5 redevelopment at Liverpool
A bold $86 million plan to transform the Grove Mega Centre aims to "bring back theatre" to the shopping experience and pay homage to the "Australian country town".
An $86.5 million partial redevelopment of the Grove Mega Centre in Liverpool aims to "bring back theatre" to retailing, the developers have said.
The plans submitted earlier this year, which are currently being considered by Liverpool Council, would include an extra 15,000 sqm of Homemaker Centre, an outdoor food truck park, a full-time petting zoo, a kids waterjet area, and a 4000 sqm park, and is aimed at families who want to spend the whole day in the centre.
The outdoor "mall" concept will be something out of the US and Europe, while the building structures will pay homage to the Australian country town, Gazcorp director Nicholas Gazal said.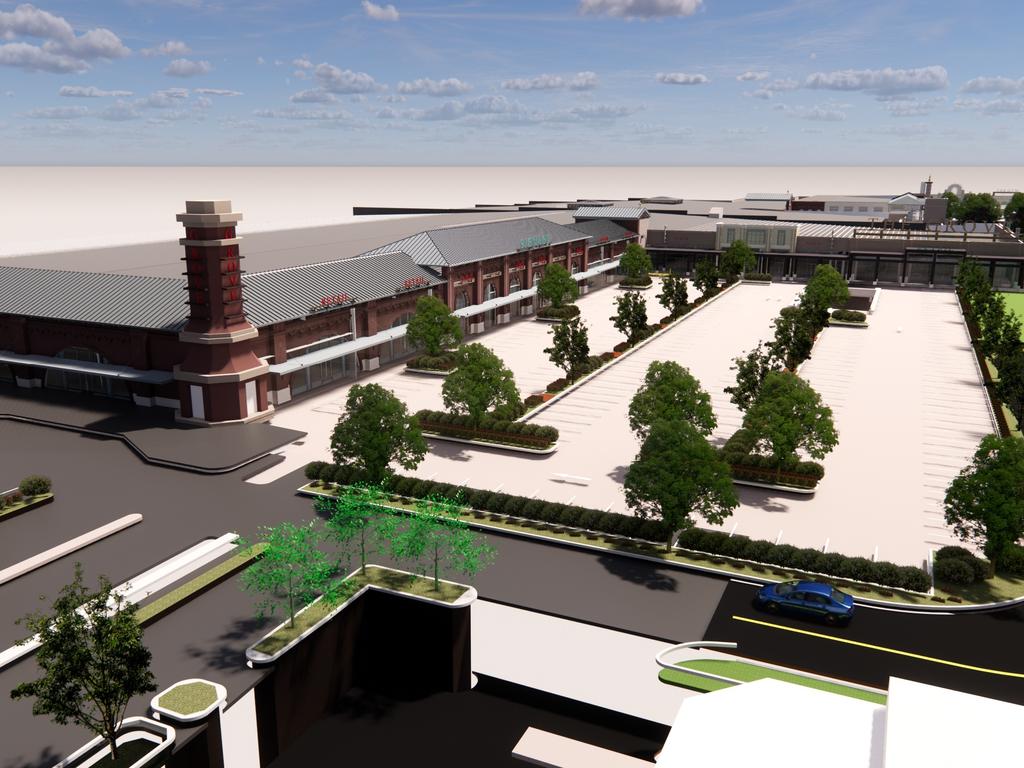 The existing 30,000 sqm fashion outlet will be focused around a 4000 sqm Central Park, according to the plans, which will include a dancing fountain, children's place areas, and areas to sit under the trees.
The creation of a "grungy food truck park" would include a communal eating and sitting area aimed at younger clientele, Mr Gazal said.
The redevelopment and expansion of the connected "Fashion Spree" outlet has already been approved by the council.
It is due to be completed around March 2023.
If the latest plans are approved, Mr Gazal said they would aim to start construction as quickly as possible.
"We want to create a sense of theatre in the shopping experience," Mr Gazal said.
"Online shopping and convenience shopping can easily be done from the comfort of your own home but with Covid it's hard to keep people in their homes.
"They are craving to be in their community and craving experience."
Source: Daily Telegraph
Author: Joanna Panagopoulos